A Proud Australian Manufacturer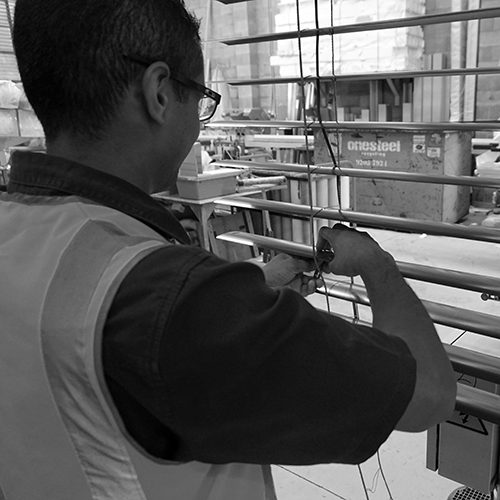 Horiso is a specialised solutions provider of solar shading systems for architects, developers and builders with proven expertise in the commercial, hospitality, government, and residential sectors. We are committed to supplying innovative design and sustainable technology through our energy efficient product range.

Our solar control shading systems are installed throughout the globe in Australia, New Zealand, Asia and the USA.

Horiso has been manufacturing solar shading in our Sydney facility since 2001 and is a member of the BMAA Blind Manufacturers Association of Australia.

We approach each individual project requirement
Horiso provides complete assessment and planning advice to architects, designers, builders and residential homeowners. Each project is planned thoroughly with system advice based on a building's geographical position, sun angles, reflected glare from other building's and natural environment.
)">
Components manufactured in Australia using high quality materials and advanced processes
Our aim with each application is to provide a solution
Operate any motorised facade element
Control solar heat gain
Improve insulation
Manage glare
Maximise the use of daylight
Reduce air conditioning loads and operating costs
Achieve higher productivity from improved Internal Environmental Quality (IEQ)
Provide a dynamic impact on a building's facade.
Our products are sold and installed by an exclusive dealer network of dedicated professionals. We deliver market leading products, supported by unmatched expertise and in-depth collaboration with your design and engineering challenges.
Sustainable Commitment
Horiso solar shading systems:
Reduce the need for artificial lighting and air-conditioning
Improve the air quality of an interior environment
Save money on heating and cooling systems
Improve productivity and well-being through increased natural light
Minimise energy consumption through automated operation
Horiso are committed to:
Optimising raw material consumption
Minimising and managing waste during production
Improving component durability ensuring the longevity of our products
Using recyclable aluminium
Sourcing wooden slats from certified suppliers and sustainably managed forests